Product Description
Product Specification
Reviews (5)
Unique four features:
·Global pioneer: only one button operation.
·USB: external power bank is available.
·Crystal housing: visible working process.
·Nozzle: non-blocked design.
Specification parameter
4 generation 3D printing pen: power adapter electrical parameters: 100-240V 50 / 60Hz 0.35A
The plug has a fuse and the material is fireproof
Model No.: SL-400
Net weight: 49g
Color: white; black; pink; crystal
Size: 159(L)×24(W)×27(H)mm
Applicable material: PLA (1.75mm ±0.02mm)
Power input: DC5V 2A 10W
Adapter input: 100-240V 50/60Hz 0.35A
Box size: 180(L)*100(W)*50(H)mm
Gro.weight/box: 320g
Package included:
3D Pen*1 Power adapter*1 Data cable*1 Filaments*2 manual*1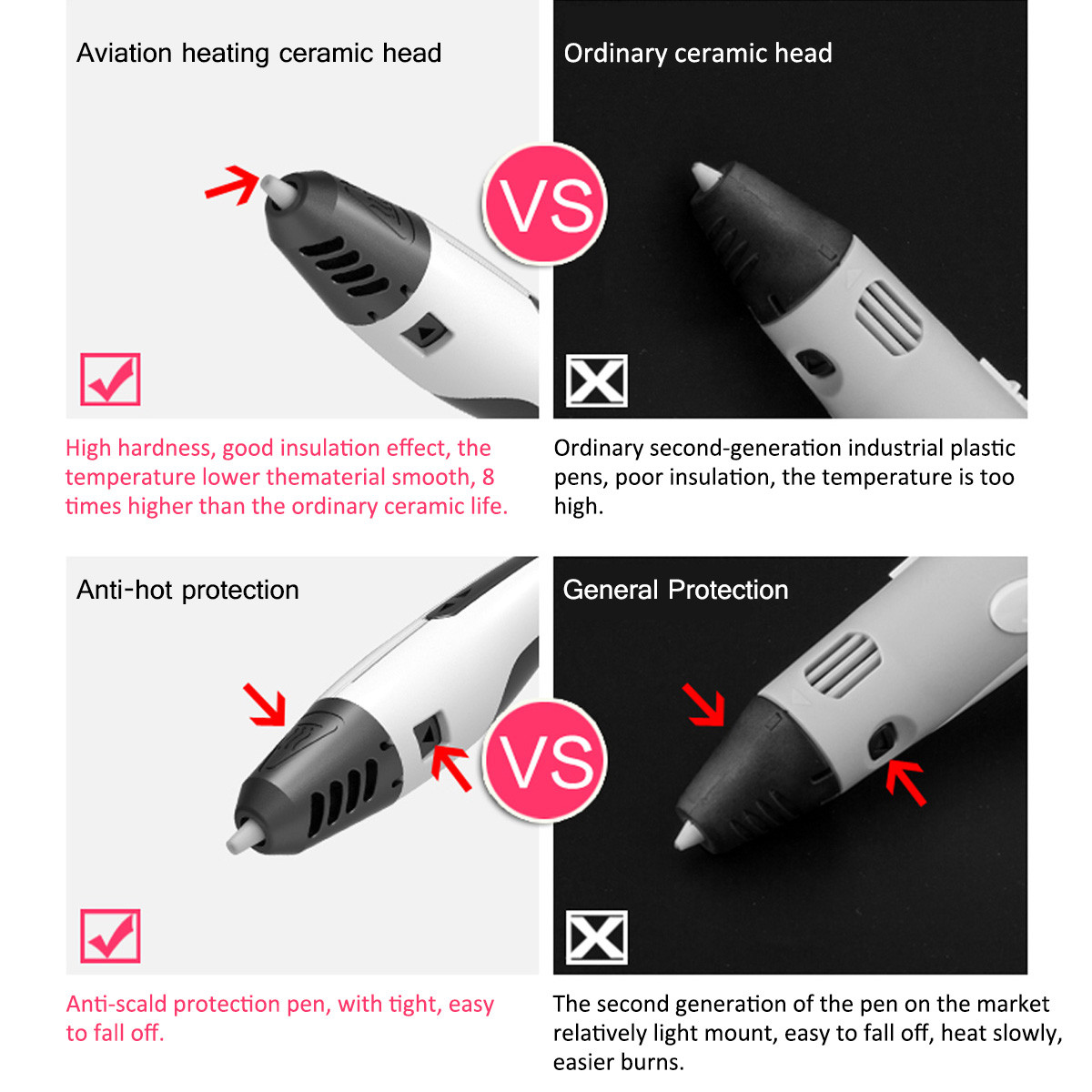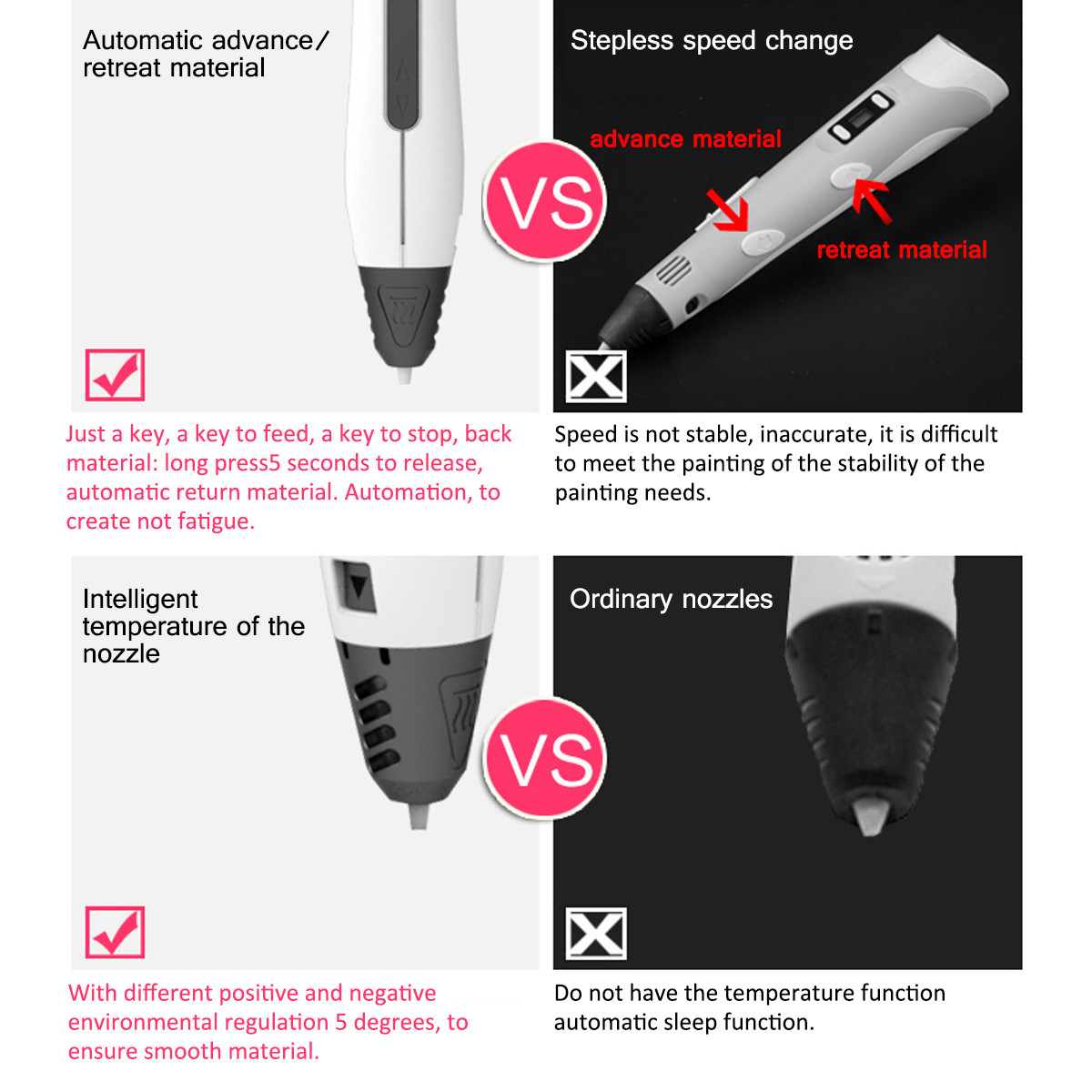 package instruction
Gift box size: 180 * 100 * 50mm
Gross Weight / Box: 0.32KG
Color :

white; black; pink; crystal

Size :

159(L)×24(W)×27(H)mm
Customer Reviews
Average rating:
(5 Reviews)
Write a review
January 28, 2018

sehr gut

mit etwas übung sehr brauchbar..

January 26, 2018

bon produit

produit condorme à la description

December 09, 2017

SUNLU SL400 3D PEN İNCELEME

ürün elime 20 günde ulaştı kargo sorunsuz geldi ürün tamamiyle sağlam içerik söylendiği gibi bi kaç deneme yaptım beklediğim performansı aldım ürünü tavsiye ederim alan arkadaşlara şimdiden hayırlı olsun :D

December 07, 2017

Presque Parfait

Très beau produit. Acheté pour un enfant de 9 ans qui s'éclate avec. Facile à prendre en main, pas de réglages a faire, ce met en veille automatiquement. Détails auxquels on ne fait pas attentions: Utilisable qu'avec du PLA. Fonctionne en extrusion continue (on appui 1 fois pour démarrer l'extrusion, on ré appui il arrête). Un coup a prendre, mais pratique pour le remplissage. Pas de réglage de la vitesse ou de la température. Par contre une des 2 bobine de pla est en miette dans la boite donc inutilisable.

August 15, 2017

Sunlu 3D pen - quick delivery

This was my second order form Bandgood. Delivery was before expected time. The condition of the product was good. The product is as described. Good going till now.
Load more
Success!Your review was submitted!